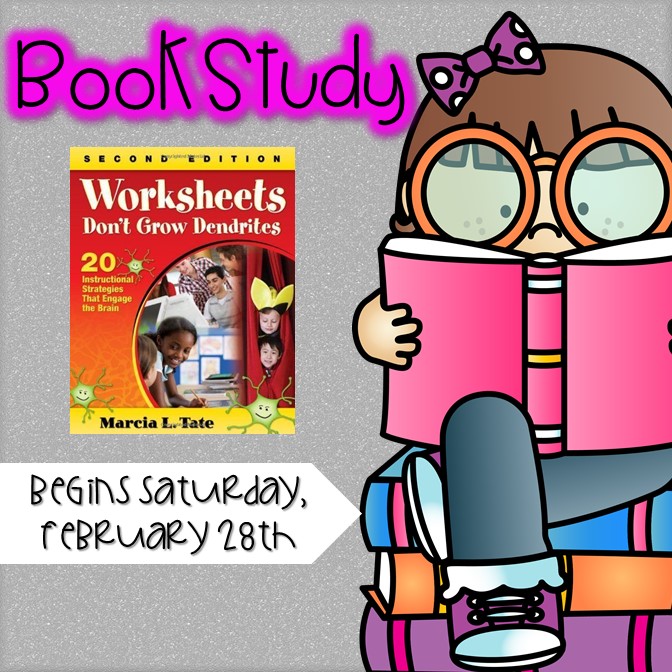 Oops! I am falling behind on this book study! My only excuse is that Spring Break started and I have been sleeping and reading for the past 3 days!!!!
So, I'm going to try to catch up today.
Chapter 3 is on field trips.
I
love the opening line in this chapter where the author says that
"[t]he purpose of the brain is not to make good grades or to score high on standardized tests." Can I get a hallelujah?!?!
Here is my thinking about how I am doing with field trips...
I've gotta be honest here, field trips are not my most favourite thing to do. The amount of extra work that goes into the booking, planning and organizing of a field trip is something I tend to avoid.
I am definitely not going to ever win the title of Queen of Paperwork!
Also, I have to feel that there is a solid educational purpose behind the field trip. I don't really believe in going on a field trip just because. It has to be something worthwhile and it has to fit with our curriculum goals.
I once worked at a school where students had never left their community. I mean, quite literally, ever. They were 5 years old and had never been out of the ten block radius around their homes. They lived in a large city with museums, art galleries, gardens, the ocean and an aquarium, a planetarium, Science World.... You get the idea!
When I worked there, going on field trips had a larger significance than just extending curriculum learning. We were providing them with life experiences that they would not have otherwise. At that school, we went on at least two field trips per term.
(Oh, and a bonus was that I never booked any of the trips...they were all organized by our Resource teacher. I just had to show up. Yay!)
For the last 9 years I have been at a school where many of the students have family passes to places like the aquarium and Science World. Many families routinely go skiing for the weekend or on vacation to Hawaii on Spring Break. The families provide their children with many rich life experiences and, I have to admit, the feeling that I need to provide them with lots of field trips isn't really there the same way as it was at my old school. Plus, it is hard to find places that they haven't all been already!!!!
However, that said, I know that there is room for improvement.
This year we went on a fantastic field trip to the Art Gallery where we got to see some works by Emily Carr and Landon Mackenzie and do a workshop (Having a hands on workshop is key. Especially if we are going somewhere many of them have been before with family. The workshop provides a change to their previous experiences.) If I had been more on the ball, I could've booked us in to go again to see the Cezanne exhibit this coming term. Next year I am going to book in August so that I can take advantage of their 3 field trip special (each time you go, you pay less!)
We also have a fantastic outdoor classroom and garden at our new school and I do not use either nearly enough. I've participated in the Earthbites program along with the rest of the school but that's about it.
I know it is a wonderful teaching space and I am determined to use it more. I am going to try to teach a lesson out there at least three times before the end of this year.
Both of these photos are of last year's class working on planting potatoes and herbs.
Can't find any of this year's group for some reason!


So, while I know that there is value in field trips, I also know that I tend to avoid them if possible. If I could just have a private secretary to take care of all the paperwork etc then maybe I'd go on more! I have to say that, t
his chapter has definitely left me with some thinking to do...